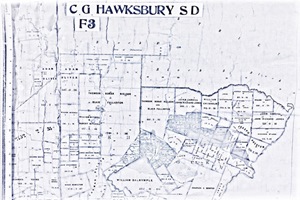 Titling and Deeding of Property in Minnesota
It's not uncommon as people age to start considering strategies to either avoid probate or limit assets that could be taken to pay medical/nursing expenses.
One of the most well-known strategies is to simply add your child's name to the deed of your house. Though the strategy is designed to protect your assets, it can go wrong and end up causing far more problems than it solves. To learn more about what happens when something simple like adding a name to your deed goes wrong, keep reading.
First of all, let's talk about the point of adding a child's name to your home deed. The goal is to avoid the costly and time-consuming probate process.
One easy way to avoid probate is to jointly hold property with your children (or any other beneficiaries) with the right of survivorship. This way, if and when you die, your heirs will inherit your property automatically and without needing to submit to the probate process.
Though it sounds like an easy solution to probate problems, there are a number of opportunities for this to go bad. One common one is if your child encounters credit problems. Because he or she is listed as a co-owner of the property, he or she will be treated as one from a legal perspective. If creditors come after your child, they can go after his or her interest in your house, potentially putting your home at risk.
Divorce Law and Estate Planning
The same is true if your child goes through a divorce or owes back taxes or is in a bad car accident and owes money to injured victims. In these cases, your child's ownership interest can become a serious liability for you. Finally, adding a child's name to your deed can also create problems associated with gift tax and Medicaid eligibility, a reason to consult an expert before moving ahead.
Beyond these issues, adding a child to your deed can create real legal headaches if you and your child disagree about what should happen to the house while you are still alive. Once you take the step of adding your child's name to the deed of your home, you can't just pretend it didn't happen if you later run into trouble. This is a legally significant step and your child immediately owns half an interest in the property. That means that if you want to sell the house, refinance your mortgage or take out a loan against the house you will need your child's consent. Even more troublingly, your child could sell his or her interest in the property to a third party without your consent.
If one of these nightmares comes true and you realize you've made a mistake, is there any way forward? If the deed has been changed and your child won't willingly agree to removal, the only way to solve the problem is to sue him or her for partition. This involves going before a judge and asking the court to divide ownership in the property. The court would look into how the property was purchased and maintained and then decide the best way to split things up.
The problems with partition are numerous. It puts a share of your home at risk, the judge could always decide that your child deserves more than you expect. It's also a very lengthy and expensive process, involving attorneys and court filings. It may involve a probate. You may prevail in the end, but expect a long and aggravating fight.
Minnesota Estate Planning and Deed Lawyers
An experiencedMinnesota estate-planning lawyercan help walk you through theprobate process, answering questions along the way. For more information on estate planning in Minnesota, along with a variety of other topics, contactJoseph M. FlandersofFlanders Law Firmat(612) 424-0398.
Related posts: