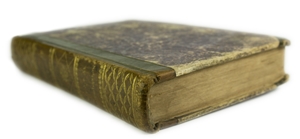 When doing Minnesota estate planning,  a person may draft what is called a transfer on death deed which will transfer the title to that person's home or other real property to their chosen beneficiaries.
That transfer on death deed is a very effective as an estate planning tool to avoid probate.
What to know about Minnesota Transfer on Death Deeds
In most situations, the majority of people do not remember to ask how their real property (home) will be transferred when they die. I am often asked by people:  I need a Will right? My general answer to that question is that, yes, you need a will; however, there is much more to estate planning than just a Will.
For instance, our office's Minnesota estate plan includes a will, a healthcare directive, a power of attorney, and, sometimes, a funeral director.  We also highly recommend transfer on death deeds in all estate planning.
The reason that transfer on death deeds are so beneficial is that most people want to avoid probate.  Transfer on death deeds allow a person to transfer title to real estate (their home) to their heirs (children, grandchildren, etc) without the necessity of probate.
More information on transfer on death deeds
How do you transfer title to a home?  I often ask my clients to call the county recorder's office in their particular county. The office may be called the "recorder's office" or "registrar of titles"; however, the general ideas the same: you need to get a copy of the deed for your real estate and the county will have it on file. There are many different kinds of deeds, but each parcel of real property in the state of Minnesota will have a deed associated with it.
The deed will indicate who owns the real property. For instance, it is very common when doing estate planning that an elderly person will have a home that he or she lives in. Obviously, when the person passes away, they often want their beneficiaries (children) to receive the home. There is often a lot of money associated with a parcel of real property and people certainly want their loved ones to get that money.
The probate court will have to be involved if the value of the home is worth over $50,000. However, the transfer on death deed will allow a person to simply transfer title to the home, upon death, to your chosen beneficiaries. This is an effective way to transfer title to real property and it is extremely effective way to avoid a probate.
For further questions, please contact the probate attorneys at Flanders Law Firm LLC to ask more questions about Minnesota estate planning, transfer on death deeds, and other questions associated with probate in Minnesota.
Related posts: