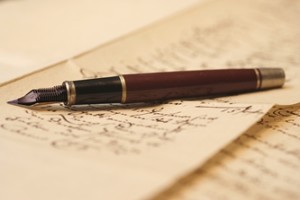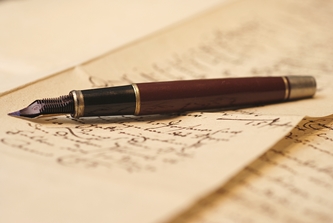 How Does Probate Work in Minnesota?  Read on.
Probate can be a very confusing process.  Many people are unfamiliar with how to probate an estate due to their lack of experience with the subject.
In a lifetime, it is likely that a person will only be involved with the probate process once or twice, if ever.  While your lack of experience may prevent you from acting as an estate professional, you can certainly pick up some important background information that should help make the process much less intimidating.
Last week we went over some of the basics about the probate process in Minnesota. For instance, we discussed what kinds of assets and debts are generally subject to probate.  We also discussed which assets pass to heirs without a probate "hassle."  Now that we have discussed which assets are subject to probate, let's move on to the next step.
First things first, once a person dies, a person needs to be appointed as a personal representative (executor) or special administrator.  Once appointed, the personal representative must file a petition with the probate court in the county where the decedent lived prior to his or her death.
When must an estate be probated?  Minnesota law says that most proceedings must be initiated within three years of a person's death. The probate process will then move forward either formally or informally, depending on the circumstances of your particular estate.
Informal v. Formal Probate Process in Minnesota
The difference between probating an estate informally or formally often comes down to court supervision.
A formal, supervised process should be used if a Will requires it.  A formal probate can also be valuable in cases of complicated estates.
For example, if there is a significant amount of probate property (particularly real estate), having a court watch over the distribution can be a big help.
Another time when a formal process is recommended includes those cases where an estate owes considerable money to creditors.  Cases that are likely to be disputed should also be probated formally and with court supervision to minimize legal fights.
However, the formal supervised process can be costly and should only be pursued if there are reasons to do so. If your estate is relatively small or uncomplicated, an informal approach is usually the way to go.
The following are some of the factors you should weigh when deciding whether to pursue a formal versus informal probate process:
Size of the estate
Types of assets involved
Complexity of issues in the estate
Likelihood for disputes among heirs
Existence of real estate to be distributed
Beneficiaries who are minors
Heavily indebted estate
Minnesota Probate Petition Requirements
If your estate will be handled informally, Minnesota Statutes 524.3-301 requires that the petition be submitted to probate court.  The petition must contain certain information.  First, the person filing the petition must state their interest in the proceeding, usually their relation to the deceased. The petition must also contain the decedent's name, date of birth and death and address. The names of the decedent's heirs and all those included in the Will, if there is one, must also be included in the petition. Finally, the petition must contain the name and address of the person who should be named the personal representative to manage the affairs of the estate. If there's a Will then the Will must be authenticated and evidence must be submitted that it was properly executed.
In a formal process, an interested party (someone who stands to gain or lose based on the distribution of the estate) must file a petition with a probate court which then triggers the beginning of formal proceedings. The person filing the petition must then appear in court – something that can get tricky and often requires the assistance of an experienced Minnesota probate attorney.
What Happens Next?
The informal probate process requires that after filing the probate petition with the proper court, the registrar or court will then issue a statement of probate.  Assuming everything is in order, the probate registrar or probate judge will name a personal representative to manage the process.
Once appointed by the court, a personal representative must then take an Inventory of all of the property owned by the estate and report back to the court and to potential heirs or beneficiaries.
In either a formal or informal estate, the personal representative can then pay the debts owed by an estate and distribute assets without the court's supervision.
Finally, probate ends when all debts and taxes are paid and all the assets have been distributed to the people or organizations entitled to them.
Though it may be intimidating at first, the probate process does not have to be a scary one. An experienced Eagan, Minnesota probate lawyer can help walk you through the probate process, answering questions along the way. For more information on estate planning in Minnesota, along with a variety of other topics, contact Joseph M. Flanders of Flanders Law Firm at (612) 424-0398.
Source: "Probate," published at AG.State.MN.US.
See Our Related Blog Posts:
What's The Minnesota Probate Process All About?
The Importance Of A Will In Minnesota
Related posts: