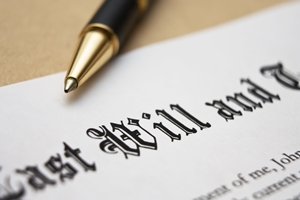 Last week I brought you a post concerning making alterations to your estate plan.  In that post, codicils to a Minnesota Will were discussed briefly.
The following post will go a bit more in-depth on the subject of codicils, explaining what they are, when they can be useful and how you go about creating one.
As was explained last week, a codicil is a legal document that is used to make alterations to an existing will. The official definition according to Black's Law Dictionary, is a supplement or addition to a will that explains, modifies, adds to, subtracts from, qualifies, alters or revokes provision in an existing will.
Rather than scrapping an existing will and going back to square one, codicils offer Minnesotans a way to make small changes while preserving the framework of the existing document. In this way it's best to think of a codicil as a scalpel, excellent at making precise changes. Following that metaphor, it's important to understand that codicils are not axes and cannot be effectively used to hack out large portions of an existing will.
What are codicils good for?
The first thing to ask yourself when considering drafting a codicil is what kind of changes need to be made to your existing plan. If the issues are minor ones, then a codicil might be the best way to go. If not, then it is probably best to draft an entirely new will. Changes about facts and figures, changing the name of your personal representative and other alterations that do not impact other portions of the will are appropriate issues that can be addressed with a codicil.
Another instance where a codicil might be useful is a case where the mental competence of the person altering the will is in doubt. Rather than creating an entirely new will, a codicil limits the potential fallout if the person is later found to have been incompetent. Instead of having the entire will thrown out, only the codicil would be invalidated.
As a good rule of thumb, a person should only have one or possibly two different codicils. The reason for this is that if there are too many codicils floating around out there then the possibility for confusion or contradiction increase exponentially, potentially jeopardizing your estate plan. Not to mention that the time and expense associated with drafting multiple codicils would likely be more than what it takes to simply create a new will.
How do you draft a codicil in Minnesota?
If you think a codicil is the appropriate way of handling the changes you need to make then what's the next step? In Minnesota, statutes dealing with wills apply equally to codicils. That means that codicils are required to meet the same requirements for validity that govern the creation of wills.  Minnesota Statutes Section 524.2-502 says that for a codicil to be deemed valid it must be in writing, signed by the testator (person executing the will) or in the testator's name by another person in the testator's presence, and be signed by at least two witnesses who watched the testator's signing of the codicil.
Though it may be confusing at first, changing a will does not have to be an overly complicated process. An experienced Minnesota estate-planning and probate lawyer can help walk you through the process of establishing and altering a will. For more information on estate planning in Minnesota, along with a variety of other topics, contact Joseph M. Flanders of Flanders Law Firm at (612) 360-4721.
Source: "Probate and Planning," published at AG.State.MN.US.
See Our Related Blog Posts:
How To Change A Will In Minnesota
The Importance Of A Will In Minnesota
Related posts: