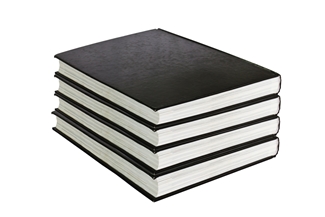 When clients request a Will, they're often surprised to learn that they may need several more documents prepared for them if they're seeking a comprehensive estate plan.
While Wills are often the centerpiece of many people's estate plans, others prefer to use one or more trust accounts to leave their wealth and belongings to others
Should you fail to create a Will (or other testamentary documents) you'll die intestate – forcing Minnesota's probate laws to determine who will receive all of the wealth and possessions you've accumulated during life. Once clients are reminded of that fact, most decide to at least have a Will drafted while they decide which other documents they'll need to obtain in the near future
Here's a list of some of the most useful estate planning documents your Minnesota probate attorney may suggest you need when you first meet together.
Common Minnesota Estate Planning Documents
An Advance Directive or "Living Will" – This Addresses Your Specific Healthcare Preferences and Needs
A Durable Power of Attorney
A Medical Power of Attorney
Life, Disability, Long-Term Care — and Other Recommended Insurance Policies
A 401(k) Pension Plan/Other Retirement Plan
Trusts Providing for Your Children/Other Loved Ones – Including those who may have special needs. You may also want to create trusts for specific charitable, medical, retirement or other purposes.
How A Minnesota Estate Planning Attorney Can Help You
You lawyer can draft nearly all of the documents listed above for you  – except for the insurance policies and retirement plans that you can often obtain through your employer. While meeting with your Minnesota attorney, he'll help you determine the best ways to meet all of your individual or family estate planning needs. Be sure to pose as many questions as you would like during this time together.
Special Needs Regarding Children
If you're an adult with minor children, you can use a Will to designate the adults you'd like to appoint as your children's legal guardians should you and your spouse both pass away unexpectedly — or become too disabled to continue serving in that capacity. You can also create a trust (or designate another source) that your surrogate guardians can draw from while caring for your children. Taking this type of decisive action often provides parents with considerable peace of mind.
Providing for Disabled Family Members
Many families have at least one member who has special health or developmental needs of some kind. If this includes you, be sure to ask your lawyer how you can properly provide for this individual while creating your estate plan. There are lawful ways for you to provide for a disabled family member that still make it possible for him/her to continue receiving Social Security disability payments. A Living Trust is one of the most useful documents for this purpose.
Why It's Important to Act Now – And Not Postpone Creating Your Estate Plan
It's a simple fact that no one is assured that he or she will live for any set period of time. Serious accidents occur and unexpected, terminal illnesses are diagnosed regularly during this life. By maturely accepting these facts, you can make sure you've done all you can to create a comprehensive estate plan that will meet all of your family's current needs.
Be Sure to Contact Your Lawyer When You Need to Update Your Estate Plan
Always contact your Minnesota estate planning attorney when you may need to update your estate plan. For example, if you add a child to your family or lose a loved one you previously provided for – your lawyer may need to make minor adjustments in your estate plan. Likewise, should you either marry or divorce, changes will be needed. Finally, if there are major changes in your income or overall financial circumstances – you may also need to have your lawyer revise your estate plan.
An experienced Minnesota estate planning lawyer can help walk you through the complicated process of establishing a workable estate plan. For more information on estate planning in Minnesota, along with a variety of other topics, contact Joseph M. Flanders of Flanders Law Firm at (612) 424-0398.
Related posts: