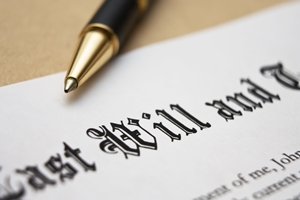 Many wealthy people like the idea of creating trusts so that their money and investments can keep benefitting their heirs for an almost endless number of years. However, perpetual trusts may not be advisable, even in states like Minnesota that still allow them.
In fact, according to an interesting New York Times article, nine states currently constitutionally prohibit perpetual trusts: North Carolina, Tennessee, Arkansas, Oklahoma, Texas, Arizona, Nevada, Wyoming and Montana. Nevertheless, five of these states view these trusts so favorably that theyve designed workarounds that permit them to exist with certain limitations.
Further Definitions of Perpetual or Dynasty Trusts
A perpetual trust is one designed to last forever, or at least 1,000 years in the case of Wyoming. Its frequently also called a dynasty trust. One Wall Street Journal article defines these trusts as those often used by the wealthy to shelter assets from estate [and gift] taxes for hundreds of years, or even forever . . . Stated differently, a perpetual or dynasty trust can survive for 21 years after the death of the last beneficiary who was alive when the trust was set up, and it can theoretically last for more than 100 years.
This type of trust is only allowed in states that have stopped honoring the rule against perpetuities. This rule is actually a common law principle that basically seeks to prevent property from being held in a trust indefinitely.
Why Do Some Americans Still Prefer These Types of Trusts?
Although most Americans still believe its best for children (and other future heirs) to obtain strong academic credentials so they can pursue challenging careers, others place a somewhat higher value on financial security. These latter individuals want their heirs to always be able to choose between pursuing full-time jobs during most of their lives or simply live comfortably while carefully managing their inherited wealth. The chance to try and control future generations by the way trusts are set up also appeals to many wealthy individuals.
However, theres a long-standing argument that when you allow wealth to accumulate too much among a small percentage of Americans, democracy will be greatly weakened and inequality will become entrenched throughout society.
Can Perpetual Trusts Really Cause Societal Problems?
If America has not already become an oligarchy, there are those who believe its in serious danger of becoming one. They further argue that all semblance of a true democracy one that seeks to protect the rights of all citizens equally — will be forever lost if wealth alone is allowed to dictate who will run this country.
The basic argument in favor of this view is that when you excuse the richest people from paying ongoing taxes tied to their wealth, [for example, by allowing them to hide most or all of their assets in tax-free perpetual trusts], economic inequality will always develop. It will then quickly cripple and permanently entrap the hard-working masses who are regularly taxed on all of their relatively low wages.
Likewise, inherited wealth can arguably destroy individual ambition and the desire to pursue positive work-related activities. The news headlines regularly report on young wealthy heirs living on vast trust accounts who either develop serious addictions or other problems because they simply cannot motivate themselves to work. This lifestyle can quickly skew a wealthy persons view of the majority of Americans who actually need to work full-time for many decades.
When wealthy individuals living on income from trust accounts enter politics, theyre often not motivated to pursue legislation that actually helps raise the standard of living for either the middle class or the poor.
Is It Possible That Perpetual or Dynasty Trusts Will Soon Be Weakened?
According to a recent Vanderbilt Law Review article authored by Harvard Law Professor Robert H. Sitkoff and Sidley Austin LLP Associate Steven J. Horowitz, there are some strong arguments currently available to parties wanting to effectively challenge the legality of perpetual trusts.
In their article entitled, Unconstitutional Perpetual Trusts, these two men point out the various problems that may develop now that so many states have taken different stances on the legality of dynasty trusts. To summarize their core argument, the authors state that theyve concluded that recognition of perpetual [dynasty] trusts is prohibited in states with a constitutional perpetuities ban.
The authors further assert that there are two types of plaintiffs who stand the best chance of challenging these trusts in states with a constitutional ban against them. They include (1) disgruntled heirs unwilling to wait to receive certain trust assets and (2) impatient creditors.
Future Trust Account Beneficiaries and Creditors May Lead the Way
Many future beneficiaries of trust accounts dont like having to wait until they reach a certain age (or achieve a certain prescribed goal) stated in a trust before receiving money under it. If they can afford to bring this type of lawsuit based upon a perpetual trust drafted in a different state (while living in a state that has a strong constitutional ban against them), they may very likely prevail in the very type of lawsuit referenced by legal scholars Sitkoff and Horowitz.
Creditors of those who are supposed to inherit money under perpetual trusts are the other types of plaintiffs most likely to start attacking these trusts in court. Like the plaintiffs just referenced above, they would need to proceed against such trusts in a state with a constitutional ban against recognizing them. Should enough of these types of lawsuits prove successful, perpetual trusts may become far less common in the near future.
Minnesota Wills & Trusts Lawyer
Any Minnesota resident interested in creating a perpetual or dynasty trust should discuss this preference in great detail with his or her estate planning attorney. Its entirely possible that another type of trust may prove just as effective and be less controversial in the future. Contact Flanders Law Firm and Joseph M. Flanders at 612-424-0398.
Related posts: