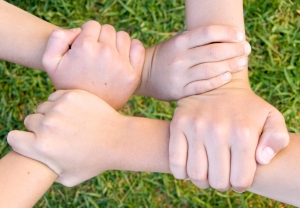 From time to time I get questions from prospective or current client about whether they need to apply for a Minnesota guardianship over minor children or, at times, adults.
For instance, below is a question that I recently answered regarding the necessity of applying for a Minnesota guardianship:
I have two nieces that want to live with me. They are of 15 and 16. They will be attending their current school. What do I need if matters of paperwork/permission slips come up from school. My brother and wife are close by but are going through marital issues. The children requested to distance themselves from that environment.
Minnesota Guardianship law answer:
A temporary guardianship is probably the best place to start. You don't have to have one and the nieces can continue to live with you. However, it will be very difficult for you to make financial and other decisions for them while they live with you. Issues such school forms, drivers licenses, and other things come to mind.

If you ask for a temporary guardianship, the court is going to require the parents' consent.  If you don't want to go the guardianship route, you might try a power-of-attorney, but I don't think that will get you where you want to be.
When I read the above answer again, I realized that I probably should have also added some advise about Minnesota Statute 524.5-211.
Minn. Stat. 524.5-211 Delegation of Power by Parent or Guardian
Under Minn. Stat. 524.5-221:
(a) A parent, legal custodian, or guardian of a minor or incapacitated person, by a properly executed power of attorney, may delegate to another person, for a period not exceeding one year, any powers regarding care, custody, or property of the minor or ward, except the power to consent to marriage or adoption of a minor ward.

(b) A parent who executes a delegation of powers under this section must mail or give a copy of the document to any other parent within 30 days of its execution unless:

(1) the other parent does not have parenting time or has supervised parenting time; or

(2) there is an existing order for protection under chapter 518B or a similar law of another state in effect against the other parent to protect the parent, legal custodian, or guardian executing the delegation of powers or the child.

(c) A parent, legal custodian, or guardian of a minor child may also delegate those powers by designating a standby or temporary custodian under chapter 257B.
As the language of the statute shows, this form can be very useful for people who do not wish to proceed to a Minnesota guardianship – whether temporary or permanent.
This power of attorney will not be the answer for every person who has questions about whether a Minnesota guardianship is required.  However, in my mind, the form does provide a benefit.
Much like a delegation of power via standard power of attorney, the Minnesota Delegation of Power by a Parent or Guardian form can save time and expense.  For instance, in Dakota County Minnesota, the court filing fee for a guardianship petitioner is $320.00.  There are also additional attorney's fee and other costs associated filing filing a petition for a temporary or permanent guardianship.
As I stated above, a temporary or permanent guardianship may be the right answer in many situations.  However the Delegation of Power by a Parent or Guardian form should not be ignored.
Flanders Law Firm, LLC is a Minnesota law firm focusing on guardianships, probate, estate planning, and family law.  The client-focused practice brings years of experience and high-quality legal representation to Minnesota families and businesses.  Find out more about Flanders Law Firm, LLC at www.flanderslawfirm.com.
Related posts: