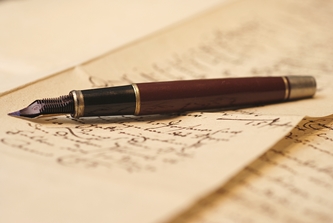 It's been a bad year in terms of celebrity deaths and estate planning mistakes, with several famous actors and musicians passing away.
Though sad for family members and fans, it has been a good year for nosey readers curious about the private financial status of these famous individuals. From Robin Williams to Phillip Seymour Hoffman, a host of celebs have had intimate financial matters plastered across newspaper headlines after details emerged, almost always after a will was formally recorded.
Adding her name to the list of deceased celebrities who made use of relatively simple estate-planning tools is Joan Rivers. The beloved comedienne passed away only a few months ago, yet the details of her financial arrangements have already been made public, thanks to the filing of her last will and testament, a public record.
According to news reports, Rivers managed to amass a sizable fortune from her decades of tireless work. Between books, movies, talk shows, comedy tours and a lucrative merchandising deal with home shopping network QVC, Rivers had set aside a fortune worth more than $110 million. Out of this total, $35 million reflects the value of her condo on Manhattan's Upper East Side.
According to her will, Rivers chose to leave the NYC condo, along with $75 million in cash, to her only child, Melissa Rivers. Her grandson, 13-year-old Cooper, was also given a bequest, though a much smaller sum. Finally, Rivers made special provisions regarding the care and maintenance of several beloved dogs, setting aside money to assure they continue to live in the style to which they have become accustomed.
Though it may be surprising that Rivers was sitting on a fortune so large, it is even more amazing that her estate was arranged in such a relatively simple manner. Rather than employing an elaborate system of trusts or other estate-planning vehicles, Rivers instead relied on a basic will.
Wills can be great tools for many individuals: they are inexpensive, quickly drafted, and easily understood. They also allow for flexibility when dividing assets among heirs and can be easily altered to accommodate changed circumstances. Perhaps that's why Rivers so enthusiastically embraced a will as her estate-planning tool of choice.
Though wills can be great, it is important to note that they may not always be the best option for every person. Though simple to draft and easy to understand, wills are also public documents and, as we have seen in Rivers' case, the moment the will is officially recorded, the information contained therein becomes public record. Rather than keeping private matters private, wills throw open the doors to anyone who cares to know. Trusts, on the other hand, are private arrangements and need never be revealed publicly. Trusts also allow for more sophisticated financial arrangements and can be used to manage wealth for the benefit of heirs in ways that wills are simply not equipped to handle.
An experienced Minnesota estate planning lawyer can help walk you through the complicated process of establishing a workable estate plan. For more information on estate planning in Minnesota, along with a variety of other topics, contact Joseph M. Flanders of Flanders Law Firm at (612) 424-0398.  The firm handles Dakota County Minnesota probates and Wills and Trusts.
Source: "Melissa Rivers Inherits Over $100 Million of Joan Rivers' Estate: Details," published at Yahoo.com.
See Our Related Blog Posts:
Minnesota Probate Law | When is Probate Necessary?
What's a living trust and how does it work in Minnesota?
Related posts: