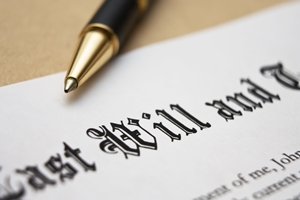 How Early Estate Planning Can Help You Meet Your Long-Term Goals
Far too often, many of us fail to create our first Minnesota estate plans until were approaching middle age or have fully passed through those years. Thats unfortunate because every adult needs a Medical Power of Attorney a serious illness can strike at any time. Having this type of document prepared can prevent each of us from having to battle unnecessary suffering.
Furthermore, when you meet with your Minnesota estate planning attorney, you can ask him to draft or update your Will. Nearly all of us need one since most of us own cars, computers, household goods, family keepsakes — and some level of savings. Its always a privilege to make specific gifts to others before this life ends.
Even Those in Great Debt Can Still Greatly Benefit from an Appointment
Regardless of whether youre coping with major student loan or mortgage debts, you can still benefit from receiving your lawyers strategic advice on how best to handle paying off your debts — while also learning which type of larger estate plan youd like to create in the future.
Here are some of the other reasons why creating your first estate plan now can help you make sounder financial decisions as your income and wealth increase.
The Types of New Insights Youll Gain While Discussing Your First Estate Plan
Youll learn how to conservatively budget for your needs and wisely choose employee benefits. All too often, most of us feel tempted to spend too much when were young and postpone saving for the proverbial rainy day. Once youve learned how you want to structure your long-term estate plan, it often becomes much easier to responsibly handle your spending;
It can help you decide on the best time to start your own business. If you know how you plan to build out your estate plan, you may become more willing to hold on to your day job a bit longer before taking the risk of starting your own business;
If youre already married or in a committed relationship, estate planning can help you make critical plans for your loved ones needs. When drafting your Will, youll also be able to name guardians for your children a critical task that every parent must handle;
Estate planning should also motivate you to speak with a financial advisor. Once you know how youre going to try and grow your money over the years, this type of consultation can help you decide which risks to take in the stock market and how you should go about both protecting and diversifying your investments;
You can learn about the different types of trusts and insurance policies youll need to better protect your financial future. Purchasing insurance at the most opportune times in your life can definitely help you protect your wealth. Likewise, specific types of trusts can help guarantee that specific beneficiaries will one day receive your gifts;
Your Minnesota estate planning attorney (and financial advisor) can provide you with good retirement savings advice. This can prove quite valuable, especially if you or a family member are already having to cope with a serious illness or disability;
Youll be better prepared when major changes affect your life. Whether you land a much higher paying job or are forced to take a cut in salary, youll always have the option to update your estate plan to better serve your current and future needs;
Even someone with very little wealth can benefit from speaking with an estate planning attorney. Obtaining a Medical Power of Attorney and creating your first Will (or updating your current one, if necessary), nearly always benefits every adult.
Minnesota Wills & Trusts lawyers
To discuss the other issues about Minnesota probates and how they are affected by men wills and trusts, contact the attorneys and lawyers at Flanders law firm LLC at612-424-0398 for your free initial consultation.
Related posts: