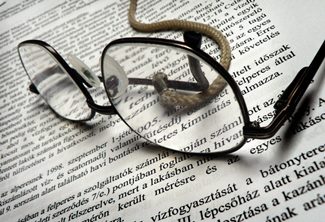 There are all kinds of trusts floating around out in the world: revocable trusts, irrevocable trusts, charitable trusts, special needs trusts, spendthrift trusts, asset protection trusts, constructive trusts, etc., etc. With so many options, it can be hard to understand which is which and what one or ones are worth considering given your particular circumstances. Though we wont cover them all today, lets start with one of the less-well-understood funds, known as a testamentary trust.
What is a testamentary trust?
No better place to start than with a definition. So what is a testamentary trust? Its a trust that is created and contained within a persons last will and testament (hence the testamentary). Testamentary trusts exist to provide for the distribution of parts (or all) of a persons estate, often involving proceeds from a life insurance policy. A will may contain multiple testamentary trusts, there is no rule that requires limiting the number to just one.
How do you create a testamentary trust?
Testamentary estates are fairly easy to create and can be cheaper alternatives to revocable trusts. A testamentary trust is written into a persons last will and must appoint a trustee who is tasked with managing any assets or funds contained within the trust until the beneficiary takes control and receives the property distribution. Because the testamentary trust is laid out in a last will, its up to the executor to actually create the trust. This obviously differs from other trusts, which are created while the grantor is still alive.
Do testamentary trusts avoid probate?
One common reason that some people create trusts is to avoid the probate process. So do testamentary trusts succeed at avoiding probate? Unfortunately, no. Testamentary trusts must pass through the probate system because they are created by the executor of the grantors estate. After passing away, the persons last will and testament will be probated and the executor will then create the trust, placing whatever assets are required into the trust to be administered on behalf of the beneficiaries.
Are testamentary trusts revocable?
Testamentary trusts are revocable, but only before the person who inserted the testamentary trust into his or her will passes away. Before that point, all the person has to do is rewrite the will, either changing the assets or beneficiaries of the trust or eliminating it entirely. However, if this revision gets put off and the will is never changed, then the trust will be created as outlined in the latest version of the will. Something worth keeping in mind.
Why create a testamentary trust?
What are the reasons in favor of considering a testamentary trust? There are a few. First off, testamentary trusts can be very useful for those who want to leave assets to a beneficiary, but are concerned about the beneficiary receiving the assets before some specified time. Testamentary trusts are created and then governed by a trustee, keeping the heirs from wasting money. This can be useful for those with young children or beneficiaries with special needs who need to be looked after rather than given lump sums of money immediately following the grantors death. This is why testamentary trusts are sometimes referred to as a child's trust.
Testamentary trusts are also easy to create and cheap, important attributes worth taking into account. Beyond their general ease of use, testamentary trusts are also useful in that they can protect the assets themselves, shielding them from claims by creditors and others. In the end, testamentary trusts are one of many different kinds of trusts and other estate planning tools that can be used to achieve your specific objectives.
An experienced Minnesota estate planning lawyer can help walk you through the complicated process of establishing a workable estate plan. For more information on estate planning in Minnesota, along with a variety of other topics, contact Joseph M. Flanders of Flanders Law Firm at (612) 424-0398.
Related posts: